LONDON'S NEUESTES DESIGNHOTEL IST GEÖFFNET
Berlin, 2. Januar 2020. Pünktlich zum Jahresanfang empfängt das nhow London seine ersten Gäste. Das erste Hotel der Design & Lifestylemarke in London liegt an der City Road 250 direkt angrenzend an den Trendbezirk Shoreditch und unweit der aufregendsten Gegenden Londons. Für das Design des nhow London zeigt sich der Architekt James Soane und sein Team vom Interior Design Studio Project Orange verantwortlich. Das Hotel umfasst insgesamt 190 Zimmer, das Restaurant "The Bell and Whistle", eine Bar, ein Fitnessraum und drei Konferenzräume auf acht Stockwerke verteilt.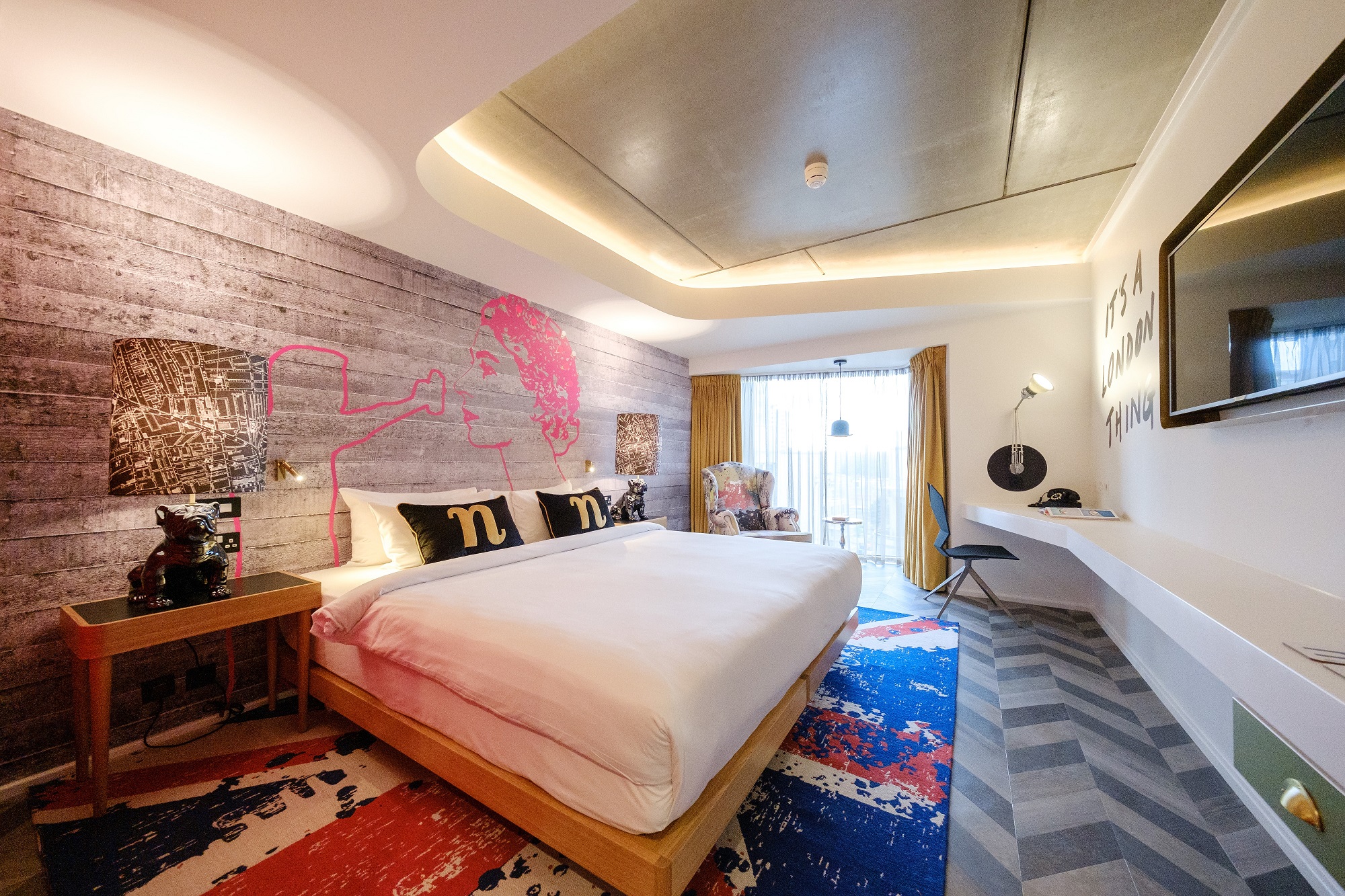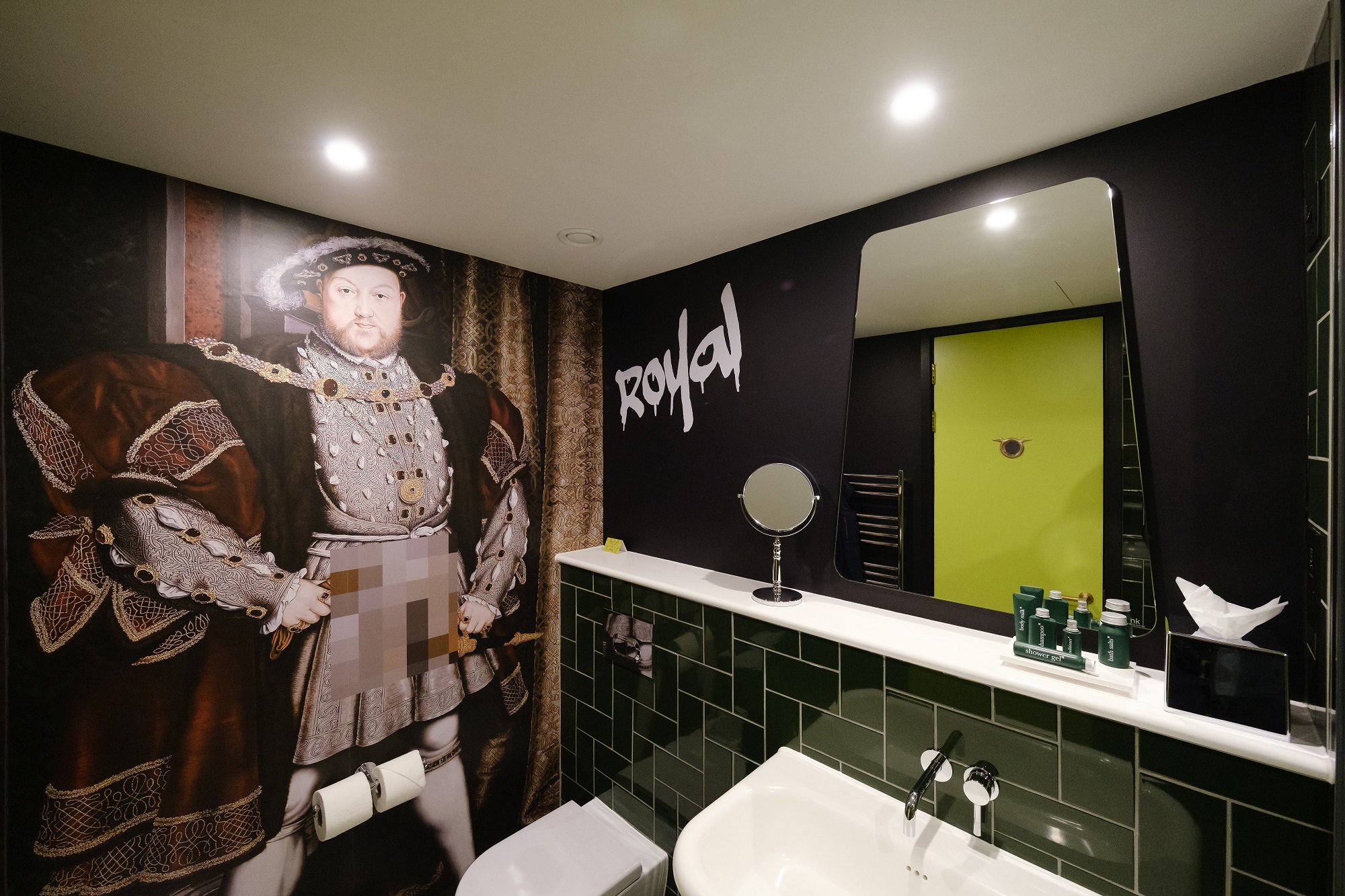 Copyright: Owen Billcliffe Photography
Unten: Ein Beispiel für das Badezimmer. In jeder Etage ist ein anderes Mitglied der britischen Königsfamilie abgebildet. Copyright: Owen Billcliffe Photography
Designinspiration für das nhow London
In allen Räumen treffen farbintensive Strukturen auf zeitgenössische Kunst und erzeugen ein einmaliges Erlebnis des Londoner Flairs. Der Stil vereint Punk mit High-Tech, unkonventionelle Abbildungen früherer Monarchen werden von Graffiti begleitet. Überall im Haus greift das kühne, junge Design traditionelle britische Wahrzeichen auf und nutzt sie als Inspiration. So erfahren unter anderem die Royal Family, verschiedene Londoner Sehenswürdigkeiten sowie die berühmte Underground.
Das Restaurant The Bell and Whistle ist eine moderne Version eines traditionellen britischen Pubs. Hier schlängelt sich eine grüne Lederbank um den gesamten Raum. Im Kontrast dazu wird die zentrale Säule von einem pixelierten Netz aus LED-Lichtern beleuchtet, das ein sich ständig veränderndes Bewegtbild erzeugt. In der Lobby befinden sich viele weitere unerwarteten Stücke, wie die skulpturale Big Ben-Rakete und der Butler-Roboter "Henry".
Weitere Infos unter http://www.nhow-hotels.com/